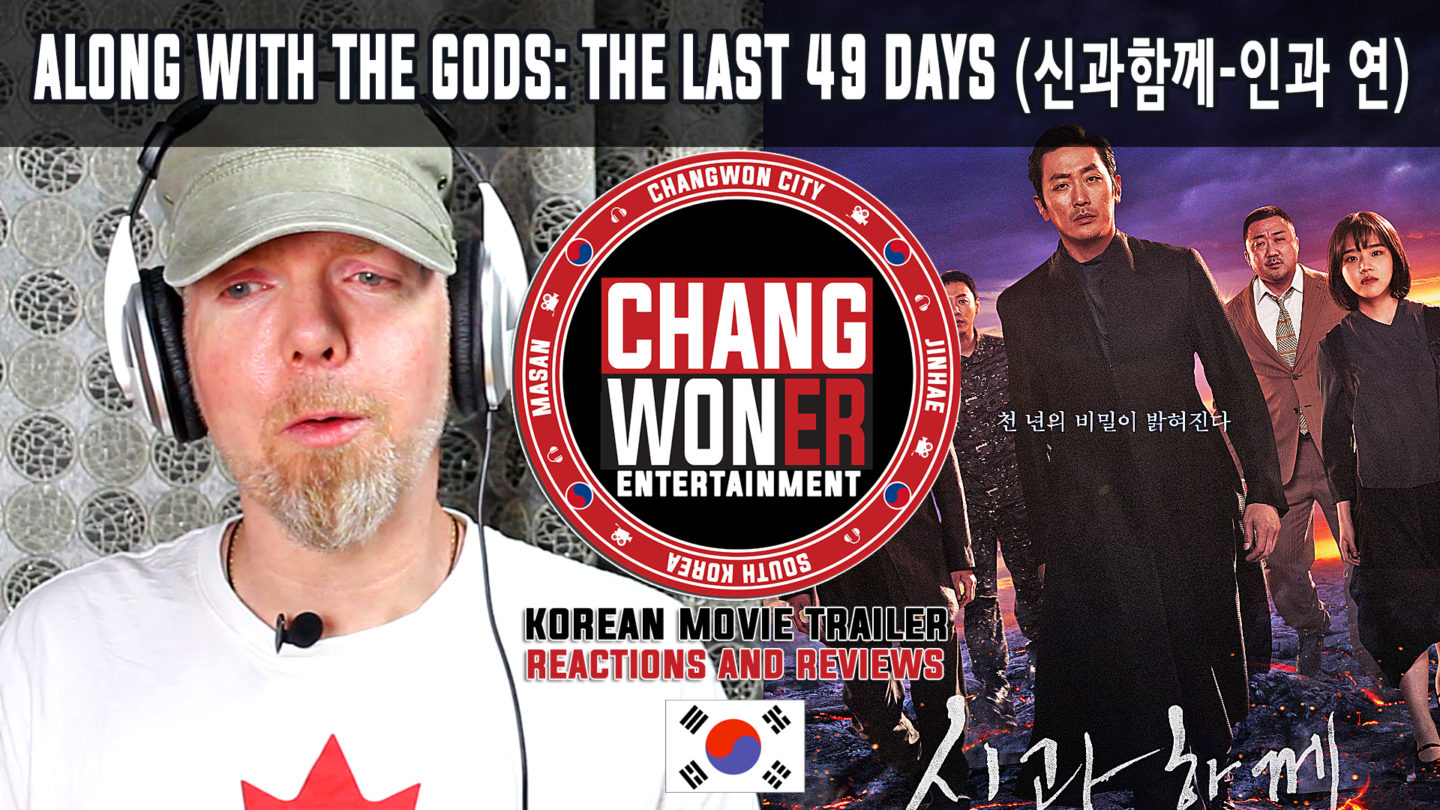 신과함께-인과 연 (Along With the Gods: The Last 49 Days) Trailer Reaction and REVIEW
August 28, 2018
신과함께-인과 연 (Along With the Gods: The Last 49 Days) Trailer Reaction and REVIEW ❤❤✌
If you haven't already, please remember to Subscribe to The Changwoner for more videos from South Korea! ❥Sub here — ❥ https://goo.gl/SXGHrf
신과함께-인과 연 (Along With the Gods: The Last 49 Days) is a South Korean movie directed by Kim Yong-Hwa (김용화) that was released on August 1st, 2018 in South Korea.
This movie stars Ha Jung-Woo  (하정우),  Ma Dong-Seok  (마동석), Ju Ji-Hoon  (주지훈), and Kim Seol-Hyun (김향기).
This movie is about three angels of death who get involved with a new soul and try to discover their secret relations over the past and present.  This is a sequel to Along With The Gods The Two Worlds, and has to do with the afterlife.
Scott (스캇)  from The Changwoner checks out the trailer for안시성 (The Great Battle).
Check out his reactions and review to this movie trailer!
Don't forget to subscribe to our channel:
❥Subscribe –❥  https://goo.gl/SXGHrf
Also check out:
공작 (The Spy Gone North) Trailer Reaction and REVIEW ❤❤✌:  ♦ https://youtu.be/X97sd8hdcs4
물괴 (Monstrum) Korean Movie Trailer Reaction and REVIEW ❤❤✌:   ♦ https://youtu.be/qqkathjabq4
Follow us on:
☀FB -► https://www.facebook.com/changwoner/
☀Twitter -► https://twitter.com/changwoner
☀Instagram -► https://www.instagram.com/changwoner/
Thanks for watching!
신과함께-인과 연 | Along With the Gods: The Last 49 Days | along with the gods 2 | along with the gods | the last 49 days  | 신과함께 trailer reaction | 신과함께 trailer | along with the gods 2 trailer reaction | kim yong hwa |  김용화 | ha jung woo  | 하정우 |  ma dong seok  |  마동석 | ju ji hoon  | 주지훈 |  kim hyang gi  | 김향기 | train to busan |  한국 영화 | 한국 영화 반응 | 안시성 영화 | 영화 예고편 | 영화 예고편 반응 | movie trailer  | trailer  |  South Korean movie | South Korea | Korea | 한국 영화 | 대한민국 | Changwon City  | Changwon | 창원
#신과함께인과연 #신과함께 #talongwiththegodsthelast49days #alongwiththegods2 #thelast49days #영화예고편 #영화 #trailerreaction #reaction #southkorea #korea #changwoner